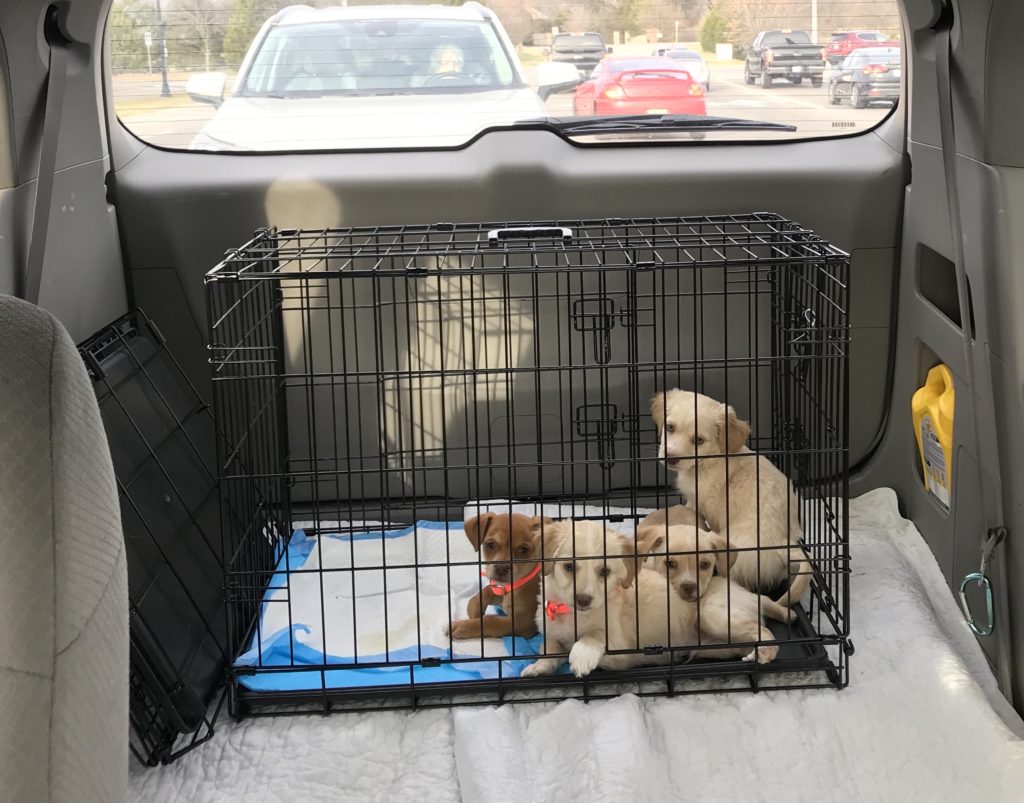 Meet Skeeter, Rowlf, Fozzie, and Scooter! Their mom gave birth under a porch in Belzoni, MS. The mom was adopted locally, but her babies weren't adopted.

Today my husband and I were one of eight volunteer transporters for Canine Crossing Rescue Transport. We had the honor of driving these four little muppets from Nashville, TN to Bowling Green, KY.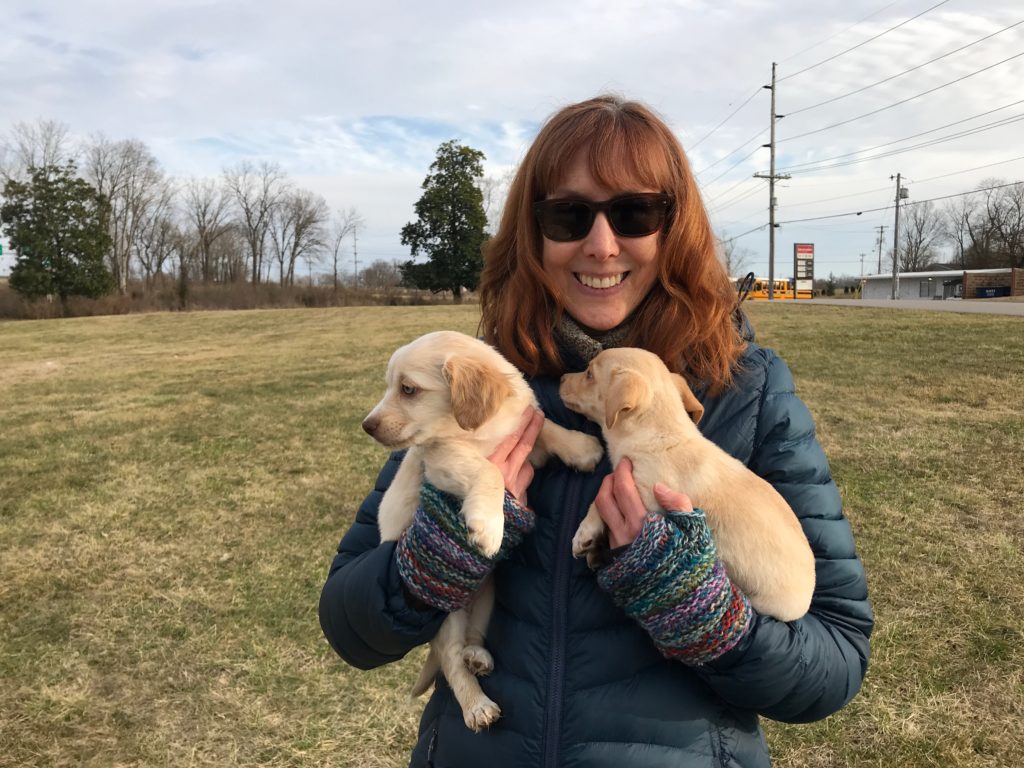 Their adventure began early this morning in Belzoni. Currently, they're at a "Bed & Biscuit" in Louisville, KY, where they're being pampered overnight and resting up for tomorrow's journey, when seven more volunteer transporters will see to it that they arrive safely in the hands of a rescue organization awaiting their arrival in Depew, NY.

Since they aren't yet fully-vaccinated, there's a "no paws on the ground" rule, which means that when transporters give them potty and water breaks, we need to be sure that their paws never touch the ground. It's to protect them from getting canine parvovirus, which spreads through direct contact. That's why the video shows them in a pen with pee pads. (I know you were wondering!)

If you're looking for a way to be of service, feel free to reach out to Canine Crossing Rescue Transport. It only took one hour out of our day (two hours if you count the drive home) to save four precious live. Easy peasy.