Basil's Quest
A Tale of Dogged Determination
"Basil's Quest is a beautiful story with wonderful twists and turns."
-Emily D., Age 10
"Basil is really sweet and it made me want to adopt him. This book is really inspiring."
-Genevieve, Age 9
"Basil's Quest was one of the best books I've ever read . . . well, that my dad read to me."
-Brontë, Age 9
Life is complicated whether you're a human or a dog, and it's no different for Basil, a mixed-breed Labrador retriever.
Click here to be magically transported to basilsquest.com, where you can order signed copies of "Basil's Quest, A Tale of Dogged Determination" directly from its author.
Basil doesn't want much: just a forever home where he can love and be loved in return. Told from a rescue dog's perspective, this children's chapter book by Gracie Vandiver, is packed with humor and adventure.
When lovable Basil escapes from his yard in search of a better life one too many times, his owner surrenders him to the care of a neighbor. Jolie, who's involved in animal rescue, then reaches out to her friend, Hannah, who owns a doggie day care center. Together they strategize on finding Basil a loving forever home. And so, Basil's fresh start in life begins.
Through self-awareness and inner strength, Basil demonstrates that his difficult and unhappy past need not decide his future, but instead can shape it for the better. Rather than stopping him in his (dog) tracks, each challenge makes him even more determined to succeed. Sure, he has off days — doesn't everybody? — but Basil's courage, perseverance, and positive attitude pull him through, along with the help of some very special humans.
The message of Basil's Quest is simple. The healing power of love can conquer obstacles and overcome adversity.
Recommended for ages 8-12, Basil's Quest, A Tale of Dogged Determination, includes six black-and-white illustrations to help children visualize Basil in his adventures. Basil's Quest is a charming dog story with a happy ending. It will resonate with young readers, enabling them, by example, to face their own obstacles and setbacks in life.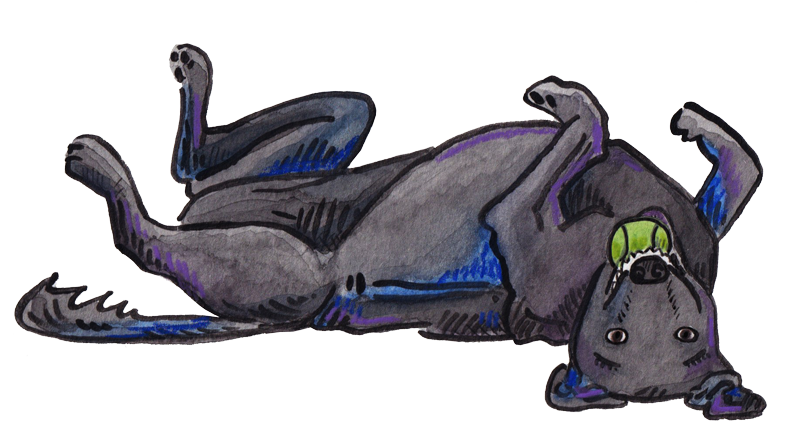 "Basil's Quest is a touching story of a dog desperately wanting a forever home. He endures bullying, rejection, and adapting to unfamiliar situations with courage and heart. Basil's Quest offers rich opportunities for discussion and understanding. The book will be enjoyed by all readers, but especially those with a love of animals."
– Martha Geel, Retired 3rd & 4th Grade Teacher,
Ridgeway Elementary, Columbia, MO
"While telling the heartwarming story of Basil, a gentle, mixed-breed rescue dog, Ms. Vandiver teaches young readers about the shelter and rescue system, caring for a dog, and the value of a loving, forever home. Basil's Quest also encourages kindness, compassion, and the appreciation of dogs of all breeds, sizes, and colors. While this book is intended for young folks, it is a delightful read for the entire family."
– Zina Goodin, Co-founder,
Old Friends Senior Dog Sanctuary